2015 Rates and Options
You can now Catch Giant "Red Fin" Lake Trout on Light Weight Spinning Tackle at the Fishing Grounds of Stannard Rock Light House
.
I have put together a Special Offer for your consideration.
Explore the Finest Fishing Adventure Lake Superior has to Offer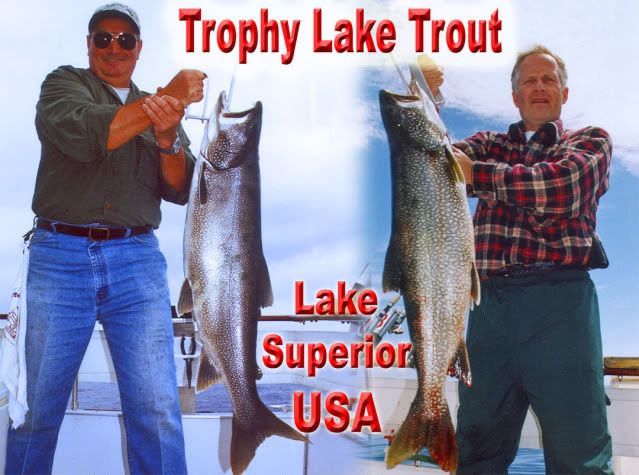 "These are Spoon Fed Lake Trout caught on 6 foot Graphite Spinning Rods and Shimano 4000 Spinning Reels" – Spot, Cast & Catch!
This special offer includes one full day of Fishing at Stannard Rock Light House Aboard the "MJ" 
an 18 ton Sport Fisherman all dressed up for a Day at the Rock.
Join me on an incredible adventure 
where you will experience fishing the way it was meant to be…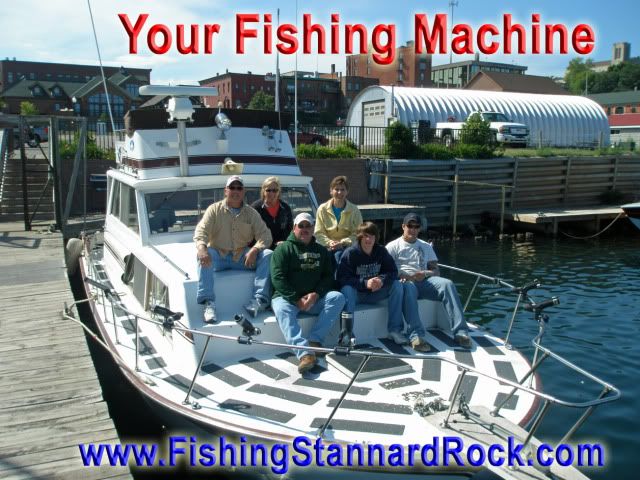 "This is a very Big Boat – when you spend the entire day on the water traveling and fishing, having the right boat makes all the difference for an enjoyable  Safe, Comfortable and Fun Family Adventure."
"Stannard Rock Light House"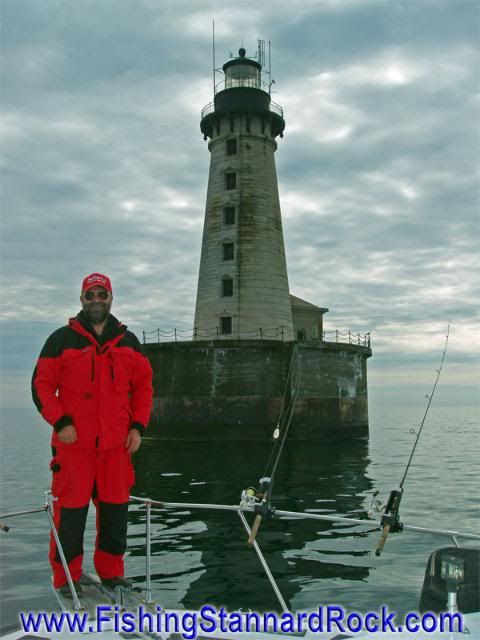 Welcome to the Center of the Universe where time Stands Still as you catch one lusty Laker after another. Cast and catch Trophy "Red Fin" Lake Trout on light weight Spinning Tackle – Join me at Stannard Rock Light House this Summer. You will be truly happy you did.
You will be Hunting and Catching  the Very Biggest Trophy Lake Trout
Lake Superior has to Offer
All Rods, Reels Tackle, Bait, & Gear are Provided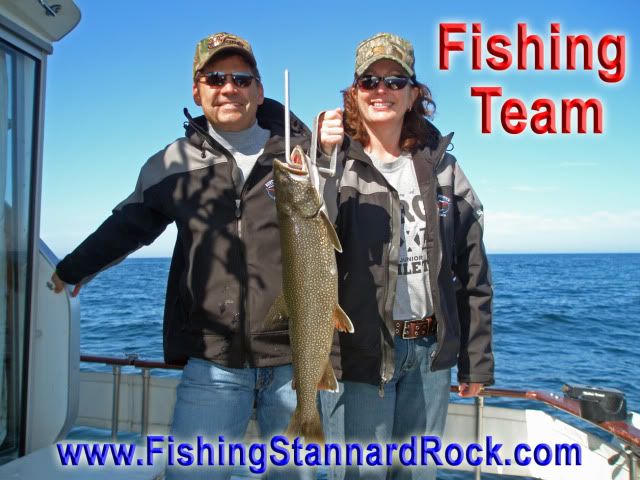 The Crystal Clear Skies at Stannard Rock Light House and all the creature comforts of modern civilization make this a must do
"Couples" Adventure
There is more to life than Catching Trophies all day long…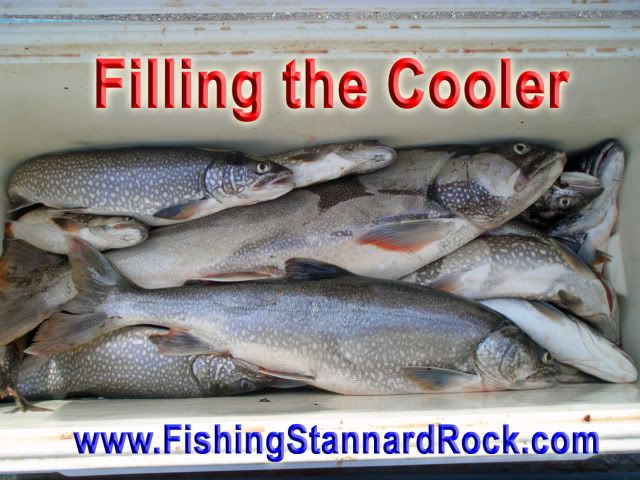 Filling the cooler is one of the most important aspects of eating Healthy – How can you eat right if you don't bring home the very finest lean pink Fillet for the Grill?
After a Day at Stannard Rock Light House you will return to your retreat in the Great Northern Forest located on Bear Bluff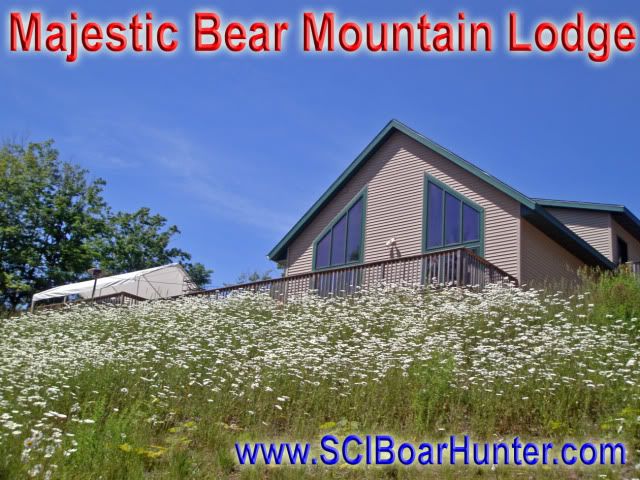 Summer Time at Bear Mountain is Short and Sweet, Cool Breezes off Lake Superior Tempers the Region and is the World Largest Air Conditioner.
In addition to the 5 Star Wilderness Lodging there is First Class Dining
After a Day of Battling the Beast at Stannard Rock, I invite you Back to Bear Mountain Lodge were you will experience first class accommodations and gourmet Wilderness Dining
.
Stannard Rock Fishing Charter $275 per person
(that is a Charter for Up to 6 Guests) – Join Another Party
.
Deluxe Accommodations at Bear Mountain Lodge is  $150 a Night/Guest
Here is your Summer Special
.
*******************************************
Option #1 Combo Include Lodging for (2) Nights
*******************************************
.
1) One Full Day of  Fishing at Stannard Rock  for 6 Guests
2) Two Nights Accommodations at Bear Mountain Lodge for 6 Guests
3) Dining Package – Smoked Hams, Lake Trout, Snacks, Beverages
4) Deluxe Photo Package of Your Adventure
5) Guided Tour through the Hunting Estate at Bear Mountain
Fishing trip for 6 Guests & 2 Nights at Bear Mountain Lodge $3450
.
Option #1 Your Summer  Special only =  $2880
.
.
*******************************************
Option #2 Super 6 – Fish Trip – No Lodging
*******************************************
.
1) One Full Day of Fishing at Stannard Rock for 6 Guests
Standard Rate: Fishing trip rate is $275/person 6 Guests $1650
.
Option #2 Your "Summer Time Group Special" = $1500
.
A 50% deposit is requested to secure your Fishing Adventure 
Out of Pocket Expenses:  Michigan Fish
ing License, ($11/day) Taxidermy, Alcohol, Fish Cleaning, and Guide Tip.
Please Review the Pictures one more time, check out the special offer, then email or call the "Moose Man"
Your Special Offer is good for 21days. 
Greg "Moose Man" Johnson
.
Toll Free:  (800) 676-9821
Direct:       (906) 475-9676
.
Website:   www.FishingStannardRock.com
Email:     BearMountainQuest@Gmail.com
.
.
Email or call to let me know what your thoughts are?
 (800) 676-9821 or

BearMountainQuest@Gmail.com
.
Don't miss out on your Fishing Adventure. This is the Finest Fishing in all of the Great Lakes, Spin Cast for Trophy "Red Fin" Lake Trout!
.
Due to the remote nature and shear size of Lake Superior
 there is only a limited season to access the Fishing Grounds at Stannard Rock.
.
Email me  

and we can
 start planning your

adventure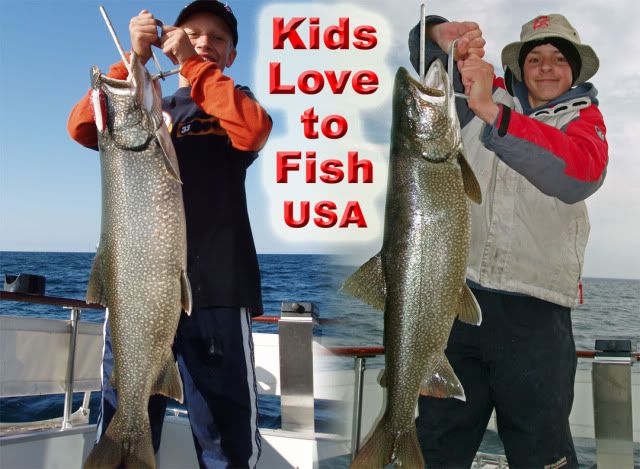 .
Armed only with a light weight spinning rod tipped with the Razor Sharp Hooks of their favorite Red & White Dardveles these young men transcended time and space as each one of them landed a Trophy Lake Trout of gigantic proportions. PLUS they filled the cooler with tender pink fillets – These young men have now been instantly transformed into modern day Heroes.