Trophy "Red Fin" Lake Trout on Light Tackle
This is your captain speaking. Please enjoy the fishing pics that my Guest have caught while fishing at  Stannard Rock. This adventure is an opportunity of a lifetime for you to catch a world class Trophy Lake Trout on light tackle.
Or should I say Multiple Trophy Lake Trout!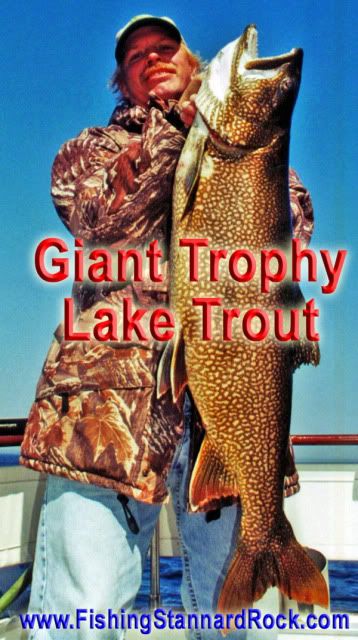 You won't have to leave the USA to Hunt these Giant "Red Fin" Lake Trout.  No messing around with international travel, customs and no passport needed to get back Home.
Check out the Red Colors and Tremendous Amount of Spots on these beauties – you won't find this anywhere else.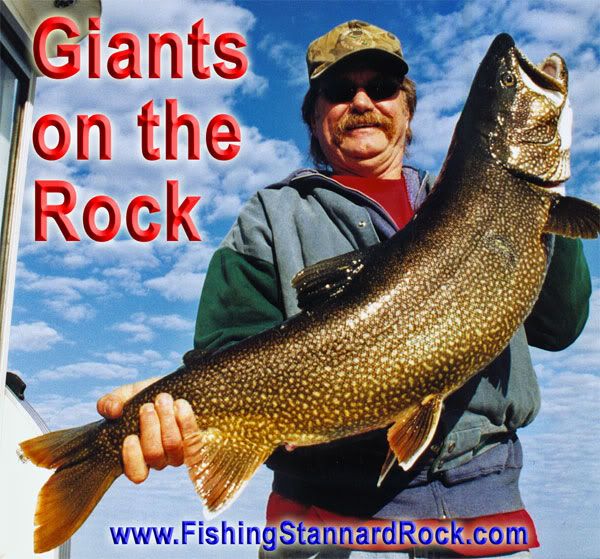 Fishermen want to catch Trophy Fish but may not have the time and resources to purchase and maintain a Blue Water Boat.  So climb aboard and let the adventure begin.  The Guests on the MJ  Hammer the Lakers – Monsters caught  on 6 Foot Graphite Spinning Rods.
Another key factor is taking the time to learn the hidden secrets of Lake Superior. It takes years and years of fishing this subterranean Mountain Range to master these waters.  I found that the conditions at the Rock are constantly changing and everyday on the Rock offers a new challenge and if you don't stay up on the strategies and tactics day-by- day; week-by-week  you can show up to the Rock and Strike out.  My friends would say I am a passionate individual but went it come to Spin Casting the Rock – Well it's an obsession.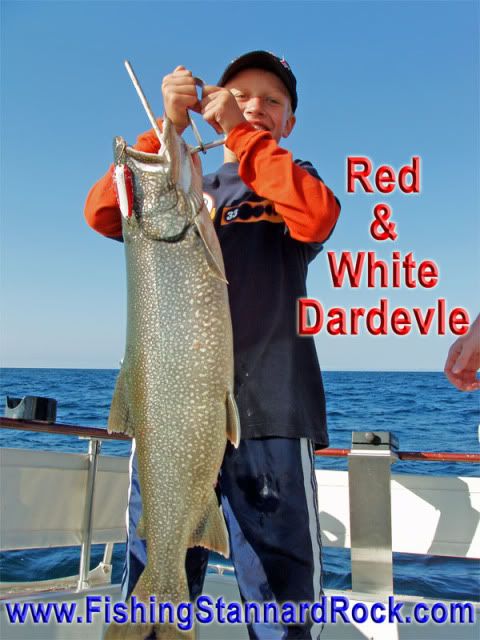 Many of the Guests are expert fishermen and can appreciate the fact that I only fish the Rock. You won't find me "Froggin Around" with Down Riggers dragging lines along the shore line.  The MJ is set-up for the Rock.
Nothing wrong with Trolling – I just don't do it… I am 100%  "Spottin' and Casting" at Stannard Rock!  This means Real Fishing Action.
Whether you are someone who just wants to get away from the stresses of the professional world, or someone who takes their fishing very serious, all are welcome aboard the MJ.  This Charter Adventure is for those who want to fish & catch Trophy Fish on Spinning Tackle.